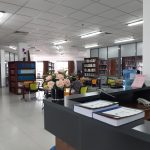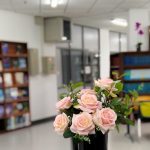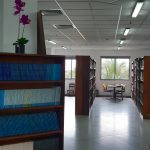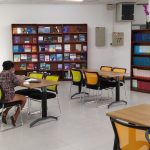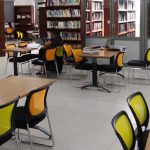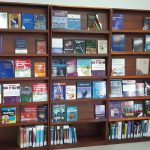 The Library of the Postgraduate Institute of Medicine, University of Colombo was established in 1976, established under the University of Ceylon Act No.1 of 1976 and was formally opened by Dr. Halfden Mahler, Director General of the WHO. Its first Director was Professor K N Seneviratne. The mission of the PGIM library is to fulfill the information needs of the postgraduate trainees of the Institute and other medical professionals by providing resources available both within and outside the library enabling them to excel academically and professionally.
Library Facilities
1.Reference facilities
2.Periodicals facilities
3.Commputer Room facilities
4.Wi Fi Facility
5.No Dues Certificate service
6.Online Public Access Catalogue (OPAC)
7.Article Request Service
Visit to our website: www.cmb.ac.lk/pgim
 8.Plagiarism Check – Email: pgcheck@pgim.cmb.ac.lk
9.Accessibility for Past Question papers hardcopy / Softcopy
10.Inter- Library Loans
The Library also provides Library material from other Libraries through inter-library loan service. Any reader who wishes to make use of this facility should seek assistance from the Library staff.
11.Photocopying
Photocopying facilities are available at the Library, subject to copyright regulations.
Both Side –   Rs. 7.00
Single Side – Rs. 5.00 (Main Library PGIM)
12.Reproduction of Theses
An Author may obtain a certified copy of his/her dissertation. Certification would be made by the librarian and the Director, PGIM to the effect that the same is a genuine reproduction. A sum of Rs. 1500/= plus the photocopying charges (per copy) should be paid to the Shroff of PGIM for this Service.
13.CD & DVD reading facility
Members are entitled to view the CDs and DVD's available in the Library.
14.Internet Searching
15.Printing Documents
16.Scanning
17.Digital repository
18.Intranet Facility